United States Tender Notices from Renewable Energy sector

Below are the American tender notices, project information, procurement news, procurement plans, contract awards from Renewable Energy Sector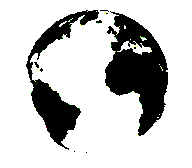 | | |
| --- | --- |
| Summary: | Reuben Hoar Public Library Photovoltaic System |
| | | | |
| --- | --- | --- | --- |
| Notice Type: | Tender Notice | Deadline: | 15 Dec 2021 |
| | |
| --- | --- |
| Summary: | Double Black Diamond Solar Project |
| | |
| --- | --- |
| Sector: | Renewable Energy,Infrastructure and construction |
| | | | |
| --- | --- | --- | --- |
| Notice Type: | Project Information | Deadline: | 31 Dec 2024 |
| | |
| --- | --- |
| Summary: | Social Science Research Into Solar Geoengineering |
| | |
| --- | --- |
| Sector: | Renewable Energy,Consultancy,Environment and Pollution |
| | | | |
| --- | --- | --- | --- |
| Notice Type: | Tender Notice | Deadline: | 17 Jan 2022 |
| | |
| --- | --- |
| Summary: | Low-cost Heliostat For High-flux Small-area Receivers |
| | |
| --- | --- |
| Sector: | Laboratory Equipment and Services ,Renewable Energy |
| | | | |
| --- | --- | --- | --- |
| Notice Type: | Project Information | Deadline: | 31 Dec 2022 |
| | |
| --- | --- |
| Summary: | Innovative Technology For Continuous, Online (in Situ) Monitoring Of Corrosivity Of Molten Salts To Prevent Catastrophic Failure Of Solar Thermal Plants |
| | |
| --- | --- |
| Sector: | Laboratory Equipment and Services ,Renewable Energy |
| | | | |
| --- | --- | --- | --- |
| Notice Type: | Project Information | Deadline: | 31 Dec 2022 |
| | |
| --- | --- |
| Summary: | 145-mw Panorama Wind Farm Project |
| | |
| --- | --- |
| Sector: | Renewable Energy,Infrastructure and construction |
| | | | |
| --- | --- | --- | --- |
| Notice Type: | Project Information | Deadline: | 30 Jun 2022 |
| | |
| --- | --- |
| Summary: | Tannersville Solar Energy Project |
| | | | |
| --- | --- | --- | --- |
| Notice Type: | Tender Notice | Deadline: | 10 Dec 2021 |
| | |
| --- | --- |
| Summary: | Matrix Solar Message Center |
| | | | |
| --- | --- | --- | --- |
| Notice Type: | Tender Notice | Deadline: | 02 Dec 2021 |
| | |
| --- | --- |
| Summary: | Hancock County Solar Project |
| | |
| --- | --- |
| Sector: | Renewable Energy,Infrastructure and construction |
| | | | |
| --- | --- | --- | --- |
| Notice Type: | Project Information | Deadline: | 31 Dec 2024 |
| | |
| --- | --- |
| Summary: | Solar Array Project |
| | | | |
| --- | --- | --- | --- |
| Notice Type: | Tender Notice | Deadline: | 22 Dec 2021 |
Global Tenders has one of the largest database of international and national tenders/competitive bids, procurement news, project information, contract awards, related to Renewable Energy sector from all over the world.
.
This section contains tender notices, project information, procurement news, procurement plans, contract awards from United States pertaining to Renewable Energy sector.
Click here
to view the government, semi-government, PSU etc.
Tender Notices
according to the country sectors/categories.