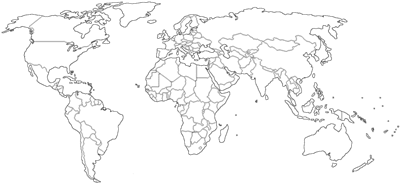 Most trusted source for Tendering Opportunities and Business Intelligence since 2002
Global Tenders - Publish/Advertise Tender Notices, Announcements
Get high quality response for your Tender Notices/EOI
Strong presence of Globaltenders.com in the global procurement market generates both high quality & quantity of responses. Publish your Tenders in Free To View Section and reach out to the targeted global audience. The published notices can be viewed till the validity of the notices.

GlobalTenders.com has a huge number of subscribers and visitors from all over the world.

Advertising your Tender Notices/Announcements on GlobalTenders.com will maximize your reach to the targeted audience globally at very economical costs.

GlobalTenders.com is an inexpensive and very simple to use and a very client friendly BCP (Business-Connect-Platform) to leverage the utmost benefits of the Internet.

We provide cost-effective and result oriented solutions for promoting your Tender Notices / Announcements to the targeted audience.

Our clients include Government Ministries/Organizations/ Departments, Public Sector Undertakings, Funding Agencies, Non-Governmental Organizations, International Financial Institutions, Private Sectors, MultiNational Companies etc.
Please fill the from in English. Fields marked * are mandatory.