Hungary Tender Notices from Oil and Gas sector

Below are the Hungarian tender notices, project information, procurement news, procurement plans, contract awards from Oil and Gas Sector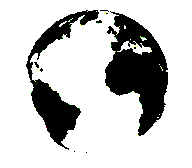 | | |
| --- | --- |
| Summary: | Provision Of Procurement Of Natural Gas For Gdp - 2021. |
| | |
| --- | --- |
| Sector: | Oil and Gas Product and Equipment |
| | | | |
| --- | --- | --- | --- |
| Notice Type: | Tender Notice | Deadline: | 23 Aug 2021 |
| | |
| --- | --- |
| Summary: | Purchase Of Natural Gas Energy 2021 |
| | |
| --- | --- |
| Sector: | Oil and Gas Services |
| | | | |
| --- | --- | --- | --- |
| Country : | Hungary | Estimated Cost: | HUF 116729145 |
| | | | |
| --- | --- | --- | --- |
| Notice Type: | Contract Awards | Deadline: | 23 Oct 2021 |
| | |
| --- | --- |
| Summary: | Design Of Gas Distribution Pipelines |
| | |
| --- | --- |
| Sector: | Oil and Gas Services,Consultancy - Engineering |
| | | | |
| --- | --- | --- | --- |
| Notice Type: | Tender Notice | Deadline: | 23 Aug 2021 |
| | |
| --- | --- |
| Summary: | Siófok – Földgáz (hungary-siófok: Natural Gas) |
| | |
| --- | --- |
| Sector: | Oil and Gas Product and Equipment |
| | | | |
| --- | --- | --- | --- |
| Country : | Hungary | Estimated Cost: | HUF 547957981 |
| | | | |
| --- | --- | --- | --- |
| Notice Type: | Contract Awards | Deadline: | 21 Oct 2021 |
| | |
| --- | --- |
| Summary: | Kre-natural Gas Procurement In 2021–2022. Gas Year |
| | |
| --- | --- |
| Sector: | Oil and Gas Product and Equipment |
| | | | |
| --- | --- | --- | --- |
| Notice Type: | Tender Notice | Deadline: | 16 Aug 2021 |
| | |
| --- | --- |
| Summary: | Delivery Of Natural Gas Energy To The Contracting Authority On 1 October 2021. 06:00 Cet - 2023.10.1. For The Period From 06:00 Cet Under A Full Supply Natural Gas Energy Trade Contract. |
| | |
| --- | --- |
| Sector: | Oil and Gas Product and Equipment |
| | | | |
| --- | --- | --- | --- |
| Notice Type: | Tender Notice | Deadline: | 12 Aug 2021 |
| | |
| --- | --- |
| Summary: | Purchase And Supply Of Lubricants And Other Chemicals |
| | |
| --- | --- |
| Sector: | Oil and Gas Product and Equipment |
| | | | |
| --- | --- | --- | --- |
| Notice Type: | Tender Notice | Deadline: | 11 Aug 2021 |
| | |
| --- | --- |
| Summary: | Natural Gas Energy Procurement 2021/2022. For The Gas Year |
| | |
| --- | --- |
| Sector: | Oil and Gas Product and Equipment |
| | | | |
| --- | --- | --- | --- |
| Notice Type: | Tender Notice | Deadline: | 10 Aug 2021 |
| | |
| --- | --- |
| Summary: | Procurement Of Lubricants |
| | |
| --- | --- |
| Sector: | Oil and Gas Product and Equipment |
| | | | |
| --- | --- | --- | --- |
| Country : | Hungary | Estimated Cost: | HUF 4919 |
| | | | |
| --- | --- | --- | --- |
| Notice Type: | Contract Awards | Deadline: | 21 Aug 2021 |
| | |
| --- | --- |
| Summary: | Construct New Gas Production Plant In Tiszauujvaros |
| | |
| --- | --- |
| Sector: | Oil and Gas,Infrastructure and construction |
| | | | |
| --- | --- | --- | --- |
| Notice Type: | Project Information | Deadline: | 31 Dec 2021 |
Global Tenders has one of the largest database of international and national tenders/competitive bids, procurement news, project information, contract awards, related to Oil and Gas sector from all over the world.
.
This section contains tender notices, project information, procurement news, procurement plans, contract awards from Hungary pertaining to Oil and Gas sector.
Click here
to view the government, semi-government, PSU etc.
Tender Notices
according to the country sectors/categories.