Europe Tender Notices from Furniture sector

Below are the European tender notices, project information, procurement news, procurement plans, contract awards from Furniture Sector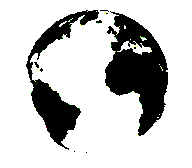 | | |
| --- | --- |
| Summary: | Purchase Of Wooden Chairs From The Massif |
| | | | |
| --- | --- | --- | --- |
| Country : | Belarus | Estimated Cost: | BYR 42532 |
| | | | |
| --- | --- | --- | --- |
| Notice Type: | Tender Notice | Deadline: | 19 Oct 2021 |
| | |
| --- | --- |
| Summary: | Delivery In 2021 Anti-rubberized Pillows And Mattresses To Ensure Disabled (for Small Business Entities, Socially Oriented Non-commercial Organizations). |
| | | | |
| --- | --- | --- | --- |
| Country : | Russia | Estimated Cost: | RUB 5959646 |
| | | | |
| --- | --- | --- | --- |
| Notice Type: | Tender Notice | Deadline: | 22 Oct 2021 |
| | |
| --- | --- |
| Summary: | Supply Of Furniture For The Needs Of The Institution |
| | | | |
| --- | --- | --- | --- |
| Country : | Russia | Estimated Cost: | RUB 1122000 |
| | | | |
| --- | --- | --- | --- |
| Notice Type: | Tender Notice | Deadline: | 22 Oct 2021 |
| | |
| --- | --- |
| Summary: | Purchase Of Work (services) On Support And Refinement Of Software Subsystems Of The Processing Center Of The Automated System Belorusneft Azs-service |
| | | | |
| --- | --- | --- | --- |
| Country : | Belarus | Estimated Cost: | BYR 159500 |
| | | | |
| --- | --- | --- | --- |
| Notice Type: | Tender Notice | Deadline: | 21 Oct 2021 |
| | |
| --- | --- |
| Summary: | Purchase Of Works (services) On Sandblasting Surfaces Of The Surface Equipment Of Gas Stations And Agzs (pipelines, Covers Of Sug Vessels, Etc. ) And Painting. |
| | | | |
| --- | --- | --- | --- |
| Country : | Belarus | Estimated Cost: | BYR 28990 |
| | | | |
| --- | --- | --- | --- |
| Notice Type: | Tender Notice | Deadline: | 22 Oct 2021 |
| | |
| --- | --- |
| Summary: | Supply, Assembly, Furniture Installation |
| | | | |
| --- | --- | --- | --- |
| Country : | Russia | Estimated Cost: | RUB 7523751 |
| | | | |
| --- | --- | --- | --- |
| Notice Type: | Tender Notice | Deadline: | 22 Oct 2021 |
| | |
| --- | --- |
| Summary: | Delivery Of Office Furniture With Assembly For The Needs Of The Mazowieckie Provincial Office |
| | | | |
| --- | --- | --- | --- |
| Notice Type: | Tender Notice | Deadline: | 22 Oct 2021 |
| | |
| --- | --- |
| Summary: | Delivery And Assembly Of The State Furniture Of The Higher Vocational School In Nowy Sacz |
| | | | |
| --- | --- | --- | --- |
| Notice Type: | Tender Notice | Deadline: | 22 Oct 2021 |
| | |
| --- | --- |
| Summary: | Supply Of Furniture |
| | | | |
| --- | --- | --- | --- |
| Country : | Belarus | Estimated Cost: | BYR 57000 |
| | | | |
| --- | --- | --- | --- |
| Notice Type: | Tender Notice | Deadline: | 22 Oct 2021 |
| | |
| --- | --- |
| Summary: | Delivery And Assembly Of Furniture And Other Equipment For The Technical And Commercial School Complex In Bielsko-biala |
| | | | |
| --- | --- | --- | --- |
| Country : | Poland | Estimated Cost: | PLN 216799 |
| | | | |
| --- | --- | --- | --- |
| Notice Type: | Contract Awards | Deadline: | 08 Jan 2022 |
Global Tenders has one of the largest database of international and national tenders/competitive bids, procurement news, project information, contract awards, related to Furniture sector from all over the world.
.
This section contains tender notices, project information, procurement news, procurement plans, contract awards from Europe pertaining to Furniture sector.
Click here
to view the government, semi-government, PSU etc.
Tender Notices
according to the country sectors/categories.