Australia Tender Notices from Healthcare and Medicine sector

Below are the Australian tender notices, project information, procurement news, procurement plans, contract awards from Healthcare and Medicine Sector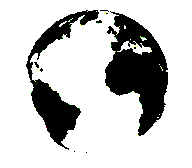 | | |
| --- | --- |
| Summary: | Consultant For Gender Equality, Disability, And Social Inclusion Analysis Of Child Routine Immunisation Services |
| | |
| --- | --- |
| Sector: | Education and Training,Healthcare Equipment and Services ,Services |
| | | | |
| --- | --- | --- | --- |
| Notice Type: | Prequalification | Deadline: | 21 Oct 2021 |
| | |
| --- | --- |
| Summary: | Residential And Emergency Care Services Mt Isa |
| | |
| --- | --- |
| Sector: | Healthcare Equipment and Services |
| | | | |
| --- | --- | --- | --- |
| Country : | Australia | Estimated Cost: | AUD 3477122 |
| | | | |
| --- | --- | --- | --- |
| Notice Type: | Contract Awards | Deadline: | 15 Jan 2022 |
| | |
| --- | --- |
| Summary: | Supply And Installation Of An Autoclave At The Bundaberg Campus. |
| | |
| --- | --- |
| Sector: | Healthcare Equipment and Services |
| | | | |
| --- | --- | --- | --- |
| Notice Type: | Tender Notice | Deadline: | 01 Nov 2021 |
| | |
| --- | --- |
| Summary: | Provision Of Patient Treatment Products (including Wound Care, Compression Products, And Associated Devices |
| | |
| --- | --- |
| Sector: | Healthcare Equipment and Services |
| | | | |
| --- | --- | --- | --- |
| Notice Type: | Tender Notice | Deadline: | 17 Nov 2021 |
| | |
| --- | --- |
| Summary: | Supply And Installation Of An Autoclave At The Bundaberg Campus |
| | |
| --- | --- |
| Sector: | Healthcare Equipment and Services |
| | | | |
| --- | --- | --- | --- |
| Notice Type: | Tender Notice | Deadline: | 01 Nov 2021 |
| | |
| --- | --- |
| Summary: | Standing Order - Not Applicable |
| | |
| --- | --- |
| Sector: | Healthcare Equipment and Services |
| | | | |
| --- | --- | --- | --- |
| Country : | Australia | Estimated Cost: | AUD 155337 |
| | | | |
| --- | --- | --- | --- |
| Notice Type: | Contract Awards | Deadline: | 15 Jan 2022 |
| | |
| --- | --- |
| Sector: | Healthcare Equipment and Services |
| | | | |
| --- | --- | --- | --- |
| Country : | Australia | Estimated Cost: | AUD 393995 |
| | | | |
| --- | --- | --- | --- |
| Notice Type: | Contract Awards | Deadline: | 15 Jan 2022 |
| | |
| --- | --- |
| Summary: | Standing Order - Not Applicable |
| | |
| --- | --- |
| Sector: | Healthcare Equipment and Services |
| | | | |
| --- | --- | --- | --- |
| Country : | Australia | Estimated Cost: | AUD 440000 |
| | | | |
| --- | --- | --- | --- |
| Notice Type: | Contract Awards | Deadline: | 15 Jan 2022 |
| | |
| --- | --- |
| Summary: | Invoice: 101923270 |
| | |
| --- | --- |
| Sector: | Healthcare Equipment and Services |
| | | | |
| --- | --- | --- | --- |
| Country : | Australia | Estimated Cost: | AUD 164917 |
| | | | |
| --- | --- | --- | --- |
| Notice Type: | Contract Awards | Deadline: | 15 Jan 2022 |
| | |
| --- | --- |
| Summary: | Standing Order - Not Applicable |
| | |
| --- | --- |
| Sector: | Healthcare Equipment and Services |
| | | | |
| --- | --- | --- | --- |
| Country : | Australia | Estimated Cost: | AUD 835840 |
| | | | |
| --- | --- | --- | --- |
| Notice Type: | Contract Awards | Deadline: | 15 Jan 2022 |
Global Tenders has one of the largest database of international and national tenders/competitive bids, procurement news, project information, contract awards, related to Healthcare and Medicine sector from all over the world.
.
This section contains tender notices, project information, procurement news, procurement plans, contract awards from Australia pertaining to Healthcare and Medicine sector.
Click here
to view the government, semi-government, PSU etc.
Tender Notices
according to the country sectors/categories.