Finland Tender Notices from Bridges and Tunnels sector

Below are the Finnish tender notices, project information, procurement news, procurement plans, contract awards from Bridges and Tunnels Sector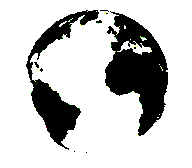 | | |
| --- | --- |
| Summary: | The Contract Includes The Construction Of The New Lauritsala Southern Underpass And The Demolition Of The Old One, As Well As The Related Track Superstructure, Electric Track And Safety Equipment Work |
| | |
| --- | --- |
| Sector: | Infrastructure and construction,Bridges and Tunnels,Roads and Highways |
| | | | |
| --- | --- | --- | --- |
| Notice Type: | Tender Notice | Deadline: | 18 Aug 2021 |
| | |
| --- | --- |
| Summary: | Title:channel In A Box Videoservers |
| | |
| --- | --- |
| Sector: | Bridges and Tunnels |
| | | | |
| --- | --- | --- | --- |
| Notice Type: | Procurement Forecast | Deadline: | 30 Oct 2021 |
| | |
| --- | --- |
| Summary: | To Provide Sek1.5bn (€158m) Loan To The City Of Stockholm To Expand The Henriksdal Underground Wastewater Treatment Plant And Build A 15km Sewer Tunnel Under The Southern-central Part Of The City. |
| | |
| --- | --- |
| Sector: | Water and Sanitation,Consultancy,Infrastructure and construction,Bridges and Tunnels |
| | | | |
| --- | --- | --- | --- |
| Country : | Finland | Estimated Cost: | EUR 150000000 |
| | | | |
| --- | --- | --- | --- |
| Notice Type: | Contract Awards | Deadline: | 31 Oct 2027 |
| | |
| --- | --- |
| Summary: | Helsinki-tallinn Railway Tunnel |
| | |
| --- | --- |
| Sector: | Railways,Consultancy,Bridges and Tunnels |
| | | | |
| --- | --- | --- | --- |
| Country : | Finland | Estimated Cost: | USD 14000000000 |
| | | | |
| --- | --- | --- | --- |
| Notice Type: | Project Information | Deadline: | 30 Dec 2030 |
| | |
| --- | --- |
| Summary: | Carry out rock and tunnel engineering to build a section of the Follo Line |
| | |
| --- | --- |
| Sector: | Consultancy - Engineering,Infrastructure and construction,Bridges and Tunnels,Railways |
| | | | |
| --- | --- | --- | --- |
| Notice Type: | Contract Awards | Deadline: | 31 Dec 2021 |
| | |
| --- | --- |
| Summary: | Airport Line from north, west and east to airport and city centre. |
| | |
| --- | --- |
| Sector: | Railways,Consultancy,Bridges and Tunnels |
| | | | |
| --- | --- | --- | --- |
| Country : | Finland | Estimated Cost: | USD 1121095667 |
| | | | |
| --- | --- | --- | --- |
| Notice Type: | Project Information | Deadline: | 31 Dec 2027 |
Global Tenders has one of the largest database of international and national tenders/competitive bids, procurement news, project information, contract awards, related to Bridges and Tunnels sector from all over the world.
.
This section contains tender notices, project information, procurement news, procurement plans, contract awards from Finland pertaining to Bridges and Tunnels sector.
Click here
to view the government, semi-government, PSU etc.
Tender Notices
according to the country sectors/categories.