Europe Tender Notices from Real Estate sector

Below are the European tender notices, project information, procurement news, procurement plans, contract awards from Real Estate Sector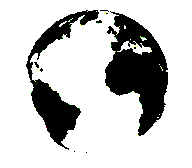 | | |
| --- | --- |
| Summary: | Acquisition Of Residential Premises In Accordance With Clause 3 Part 1 Art. 11 Of The Law Of The Chuvash Republic Of 17.10.2005. No. 42 "on The Regulation Of Housing Relations" To Provide Housing For |
| | | | |
| --- | --- | --- | --- |
| Country : | Russia | Estimated Cost: | RUB 4611600 |
| | | | |
| --- | --- | --- | --- |
| Notice Type: | Tender Notice | Deadline: | 01 Nov 2021 |
| | |
| --- | --- |
| Summary: | Adaptation Of Premises In The Primary School No. 7 In Bartoszyce For The Purpose Of A Music School |
| | | | |
| --- | --- | --- | --- |
| Notice Type: | Tender Notice | Deadline: | 08 Nov 2021 |
| | |
| --- | --- |
| Summary: | Acquisition Of An Apartment In Syktyvkar For Municipal Needs For Resettlement Of Citizens From Emergency Housing Stock (2 Phase) (f 3) |
| | | | |
| --- | --- | --- | --- |
| Country : | Russia | Estimated Cost: | RUB 3041211 |
| | | | |
| --- | --- | --- | --- |
| Notice Type: | Tender Notice | Deadline: | 01 Nov 2021 |
| | |
| --- | --- |
| Summary: | Acquisition Of An Apartment In S. Falling For Municipal Needs For Resettlement Of Citizens From Emergency Housing Stock (2 Phase) (f 3) |
| | | | |
| --- | --- | --- | --- |
| Country : | Russia | Estimated Cost: | RUB 1715927 |
| | | | |
| --- | --- | --- | --- |
| Notice Type: | Tender Notice | Deadline: | 01 Nov 2021 |
| | |
| --- | --- |
| Summary: | Acquisition Of A Well-maintained Residential Premises (apartments) For Medical Workers Gbuz "kondopozhskaya Crh" |
| | | | |
| --- | --- | --- | --- |
| Country : | Russia | Estimated Cost: | RUB 2500000 |
| | | | |
| --- | --- | --- | --- |
| Notice Type: | Tender Notice | Deadline: | 01 Nov 2021 |
| | |
| --- | --- |
| Summary: | Acquisition Of Real Estate (residential Premises) For The Needs Of The Cbd Prosecutors Office |
| | | | |
| --- | --- | --- | --- |
| Country : | Russia | Estimated Cost: | RUB 1554201 |
| | | | |
| --- | --- | --- | --- |
| Notice Type: | Tender Notice | Deadline: | 08 Nov 2021 |
| | |
| --- | --- |
| Summary: | Acquisition Into The Municipal Property Of The Mo "kurumkan District" Of Residential Premises In The Secondary Market Located In The Territory With. Kurumkan Kurumkan District In The Framework Of The |
| | | | |
| --- | --- | --- | --- |
| Country : | Russia | Estimated Cost: | RUB 1566735 |
| | | | |
| --- | --- | --- | --- |
| Notice Type: | Tender Notice | Deadline: | 08 Nov 2021 |
| | |
| --- | --- |
| Summary: | Engineering Services For The Realization Of Real Estate And Energy Management Schemes |
| | | | |
| --- | --- | --- | --- |
| Notice Type: | Tender Notice | Deadline: | 22 Nov 2021 |
| | |
| --- | --- |
| Summary: | Multiparty Framework For Me Consultancy Services |
| | | | |
| --- | --- | --- | --- |
| Notice Type: | Tender Notice | Deadline: | 22 Nov 2021 |
| | |
| --- | --- |
| Summary: | Exploitation Of Teleworking Data For Wholesale Water Purchases |
| | | | |
| --- | --- | --- | --- |
| Notice Type: | Tender Notice | Deadline: | 15 Nov 2021 |
Global Tenders has one of the largest database of international and national tenders/competitive bids, procurement news, project information, contract awards, related to Real Estate sector from all over the world.
.
This section contains tender notices, project information, procurement news, procurement plans, contract awards from Europe pertaining to Real Estate sector.
Click here
to view the government, semi-government, PSU etc.
Tender Notices
according to the country sectors/categories.